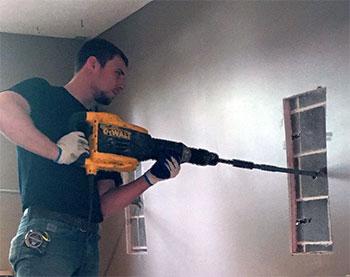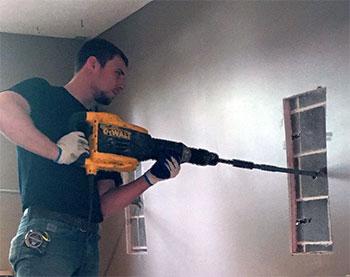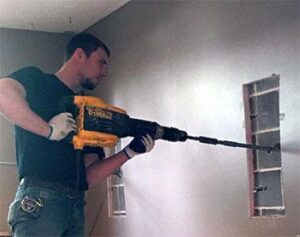 Bowing or buckling basement walls can be a very serious problem but it is one that the team at Iowa Foundation Pros can evaluate and come up with a permanent repair for. Our team has been repairing bowing basement walls for many years across the state of Iowa. It is possible that bowed walls could cause a number of other foundation issues if you do not have them repaired by a professional. If you start to notice your basement wall leaning into the space, you're going to need help from our trusted and qualified foundation experts to diagnose and realign your basement wall to restore it to it's correct location. The wall anchors we use are cost effective and can be installed with little impact to your home.
Bowing walls are a frequently seen issue that are caused when there is what is known as hydrostatic pressure that pushes on the outside of foundation walls. This pressure is created whenever the soil expands due to moisture from a heavy rain, or when there is melting snow in the springtime. The pressure can also be caused when soil is too dry and compacts, which pushes on the walls.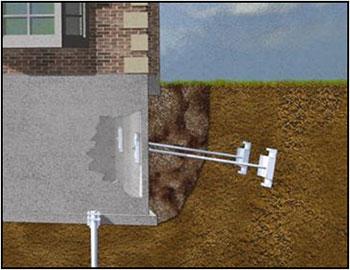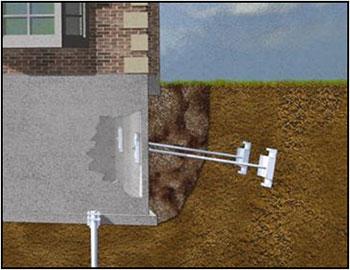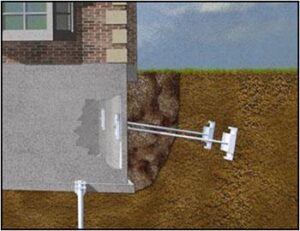 We can provide expert bowed wall repair services to address your buckled basement wall problems, which can help get your home back to the way it was. It is important to have this problem taken care of when you begin to see it happening. Failure to do so could result in the wall actually failing and falling into your home. This issue effects the structural integrity of your entire home. To solve the bowing wall problem, we can install wall anchors and wall plates or ultra strong carbon fiber straps if necessary.
Bowed Wall Solution: Wall Anchors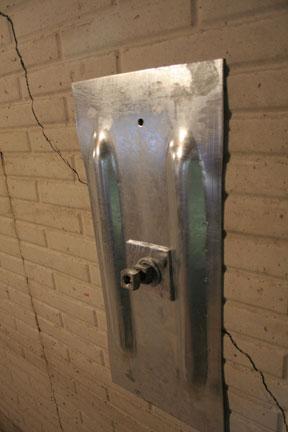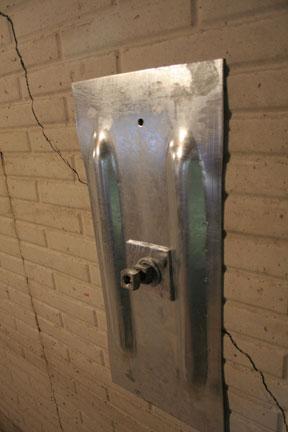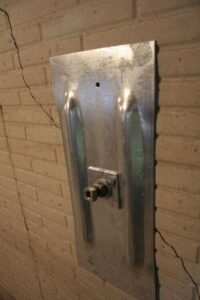 Bowed walls can be repaired with wall anchors coated with a galvanizing agent to prevent deterioration of the materials. These anchors are made from strong, durable materials. They can straighten most walls over time without the need for any kind of excavation.
Wall Anchors can be installed with minimal disturbance to your existing landscaping, driveway, sidewalks, porch, patio, etc. They have a low-profile wall plate that can easily be painted over or finished over, as well. This means that it will blend in well with the rest of your basement environment.
The wall anchor works by counteracting the pressure being applied on the wall from the hydrostatic pressure in the soil surrounding the home. This patented product can only be installed by qualified installers.
Benefits:
Minimal excavation or disturbance to property, lawn or landscaping.
Installed in a day or less.
No wait – can be installed year-round.
Easily installed in areas with decks, landscaping or flowerbeds.
Cost-effective – less cost than re-building foundation wall(s).
Whether the cracking or bowing is caused by hydrostatic pressure, expansive soil or another problem, don't risk the investment in your home by failing to address the issue. Contact us to discuss a solution to your bowed wall problem. We provide our professional bowed wall repair services for home and business owners in the greater Des Moines area.